If your current steam cooking equipment is not reached to your expectations, it is the time to try the Market Forge products. From this manufacturer, you won't be disappointed by the impressive durability, superior quality and the latest design of the equipment. With this equipment, you will get the consistent results that permit you to pursuit delicious dishes. You can cook frozen or fresh ingredients to perfection in a flash food with the help of Market Forge Ovens, Kettles and other commercial kitchen appliance.
When we look at the steam cooking, Market Forge has been a leading position in developing innovative technology for over 100 years. This company has taken an approach to make their steamers and kettles more effective and efficient. Now, it is renowned in the market while supplying the steam cookers. It's not a matter, whether you had a small upscale restaurant or sprawling cafeteria, you have to arrange your equipment as per the space fitted. So, you can find the excellent fit for your space when shop for Market Forge Products.
Market Forge designs and manufactures around 350 models of steam cooking equipment. Moreover, they have the product lines of fryers, ovens, salamanders/ cheese melters, range appliance and other restaurant and commercial kitchen equipment. Their products are trusted by many commercial kitchen owners since 1920's.
There are so many distributors of Market Forge Parts in the market. It can often be difficult to locate the reliable quality Market Forge Equipment Parts. PartsFPS provides thousands of Market Forge Parts to the customers. Here, we are providing Market Forge Replacement Parts, Market Forge Repair Parts, Market Forge Convection Oven Parts and many more. No matter what you need, PartsFPS can deliver all Market Forge Parts.
Market Forge Steam Kettles heat the food indirectly through the use of steam that is inserted and encapsulated in a steam jacket which is a secondary wall behind the kettle. The amount of added pressure regulates temperature. These kettles have the benefits include uniform cooking faster cooking and less burning. You can use the Market Forge Kettles braising pan for boil, simmer, steak, stew, saute, roast and grill along with braising. With the help of Market Forge Steamers, one can prepare frozen or raw products that will result with an expected steam finish.
Thousands of customers have trusted PartsFPS to keep their kitchen running smoothly. Search our Market Forge Repair Parts by the model number to find it simply on our website.
Buy Market Forge Temperature Control, Solenoid Valve, Temperature Guage, Nat Gas Control Valve and more for steam generators, ovens, kettles and skillets to the food service industry. Get Market Forge Equipment Parts quickly from us.
When your Market Forge Equipment is working hard, it needs routine maintenance or repairs time to time. That's why PartsFPS. has the most in-stock Market Forge Repair/Replacement Parts in the warehouse for a wide variety of units.
1) Temperature Control for Market Forge Part# 97-6030:
Controlling the temperature is always important to ensure that food is safe to eat. So, your equipment's temperature control should be worked properly. If you are facing the problems with Temperature Control for Market Forge Equipment, you have to replace it. PartsFPS provides Market Forge Temperature Control 97-6030 for you. Order now and replace the item with new one.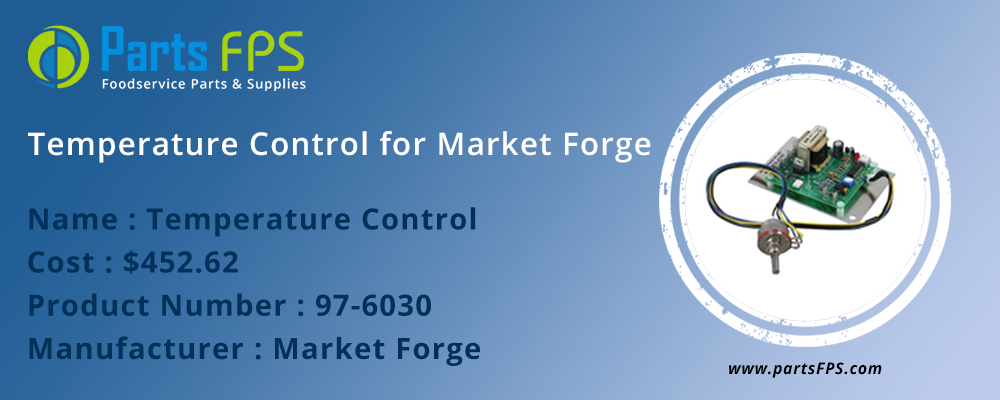 Brand- Market Forge
Product Name- Market Forge 97-6030 Temperature Control
Part Number- 97-6030
Item Weight- 0.60 pounds
Type of Equipment- Temperature Control
2) Solenoid Valve for Market Forge Part# 10-1058:
Your search for a Market Forge Solenoid Valve 10-1058 ends here with partsfps.com We offer top quality restaurant parts at most reasonable prices. Order today at PartsFPS. Professional customer care executives are also available.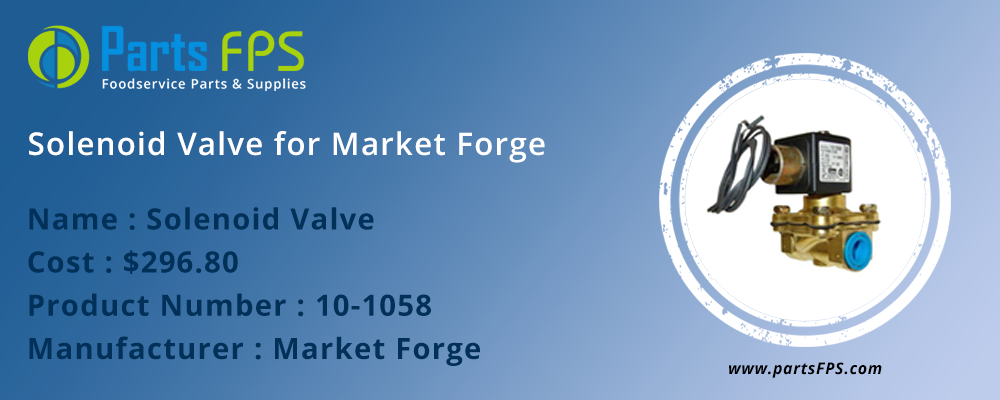 Brand- Market Forge
Product Name- Market Forge 10-1058 Solenoid Valve
Part Number- 10-1058
Item Weight- 3.85 pounds
Type of Equipment- Solenoid Valve
3) Temperature Gauge for Market Forge Part# 109268:
Market Forge Temperature Guage indicates the temperature of your appliance. If you want to replace the guage, you can select the Parts to get right part of Market Forge 109268 Temperature Gauge.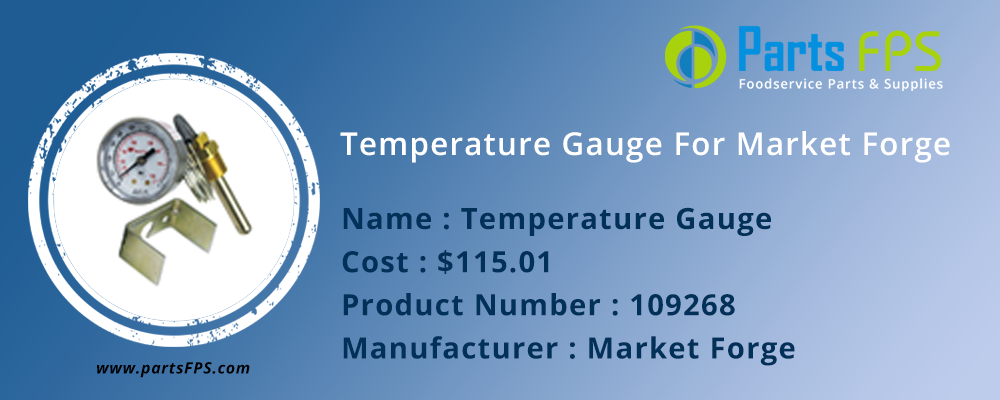 Brand- Market Forge
Product Name- Market Forge 109268 Temperature Gauge
Part Number- 109268
Item Weight- 0.75 pounds
Type of Equipment- Temperature Gauge
4) Nat Gas Control Valve for Market Forge Part# 97-5808:
PartsFPS is the leading distributor of OEM Market Forge Parts from the manufacturer. With our parts your equipment can stay safe and reliable. So, purchase your required Market Forge Nat Gas Control Valve from us. Prices also less.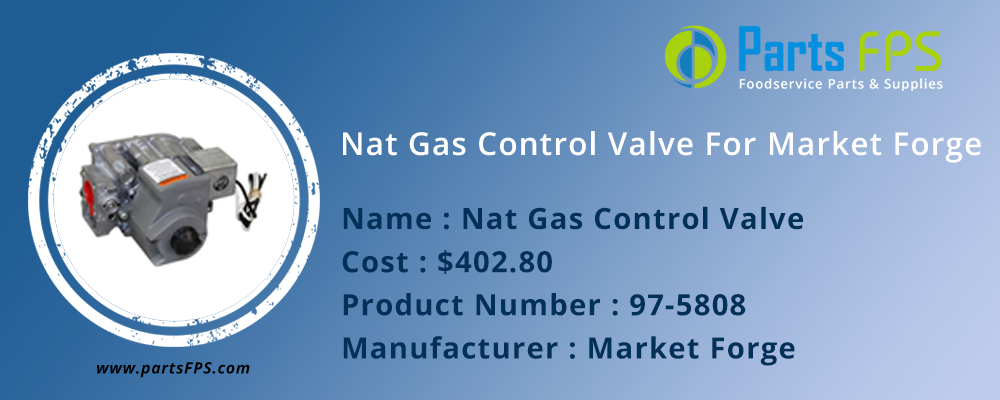 Brand- Market Forge
Product Name- Market Forge 97-5808 Nat Gas Control Valve
Part Number- 97-5808
Item Weight- 2.88 pounds
Type of Equipment- Nat Gas Control Valve