Are you in need of replacement parts for your Bakers Pride Cooking Equipment? PartsFPS is here to help you by providing the quality Bakers Pride Parts at reasonable prices. So, no need to worry about where you have to purchase the Bakers Pride Replacement Parts. Visit our website www.partsfps.com and order required part for your appliance.
Bakers Pride was founded in mid 1940s and it has overall 70 years of experience in cooking equipment manufacturing for pizza making. Since 1940s, Bakers Pride has been manufacturing high quality pizza ovens. Today, it is world renowned for producing a wide selection of excellent countertop ovens, deck ovens, convection ovens, compact conveyor ovens, fast speed ovens, griddles and charbroilers. Bakers Pride Cooking Equipment meets customer demand of commercial food service operations.
Bakers Pride Commercial Cooking Equipment is trusted by every professional chef and operator for quality, energy efficiency and longetivity. But sometimes, your equipment may be damaged, then you have to replace the broke down parts with new items. If you are one among those and looking to purchase Bakers Pride Restaurant Equipment Parts, PartsFPS is with you. Here, we are offering efficient Bakers Pride Commercial Kitchen Parts along with fast delivery. You can simply order them by registering on our website.
Bakers Pride supplies various high quality Pizza Ovens. These Pizza Ovens include deck or shelf, that becomes warm and then cook the food. These Bakers Pride Ovens automatically will create the much more interest by giving crispy tasty food. Bakers Pride Convection Ovens let you cook your food faster than traditional ovens by circulating the hot air around the food at consistent temperature. With these ovens, you can reduce your cooking time without compromising on food quality. It produces outstanding commercial cooking appliance for different high volume settings.
Nowadays, pizzas and flatbreads are the popular foods. Generally, these are made by the deck ovens at cafes or restaurants. But definitely every restaurant or cafe have the enough space for these oven. So, Bakers Pride Coutertop Ovens are the best solution to avoid lack of space problem. Along with the pizzas and breads, you can toast sandwiches and cookies.
By purchasing the Bakers Pride Equipment, we can get many advantages. So, buy this equipment for your restaurant or home kitchen. If you have already Bakers Pride Commercial Cooking Equipment and getting the problem with their part's damage, prefer PartsFPS to replace it with new part. At our online store, we offer reliable and trusted Bakers Pride Cooking Equipment Parts.
1) Temp Controller for Bakers Pride Part# 1481715:
While cooking the food items the heat should be spread properly. To maintain the temperature effectively in your cooking equipment, you have to look at temperature controller. In case, your temperature controller was breakdown your appliance will not work well. Then, you have replace it immediately. At PartsFPS, we provide Bakers Pride 1481715 Temperature Controller along with top manufacturer parts. Buy your needed Temp Controller 1481715 for Bakers Pride Part.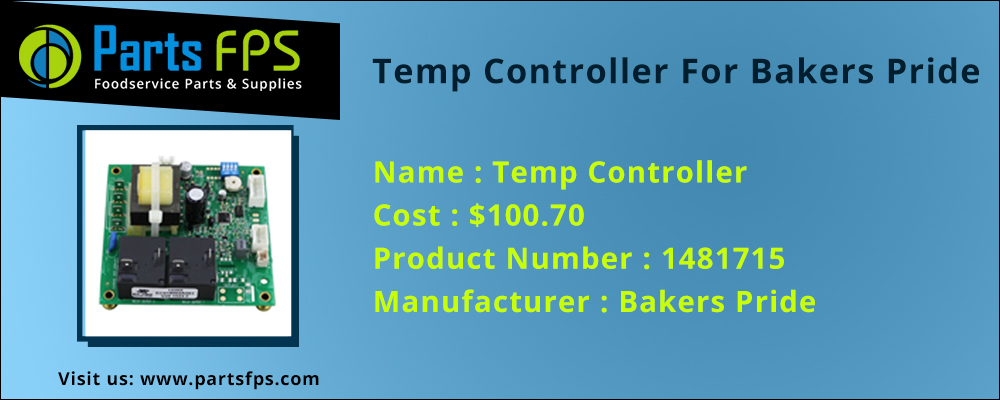 Name of the Product: Bakers Pride Temperature Controller
Parts Number: 1481715
Manufacturer Name: Bakers Pride
Item Type: Temperature Controller
2) H-tube Burner for Bakers Pride Part# L5114A:
Bakers PrideH-Tube Burner L5114A fits in models such as C-24, C-30, C-36, C-48, C-60, C-72, C-84, F-24, F-30, F-36, F-48, F-60, F-72, F-84, L-24, L-30, L-36, L-48, L-60, L-72, L-84. It is Steel Tubular "H" BURNER 23-1/4" Long X 6" Width, W/ Air Shutter.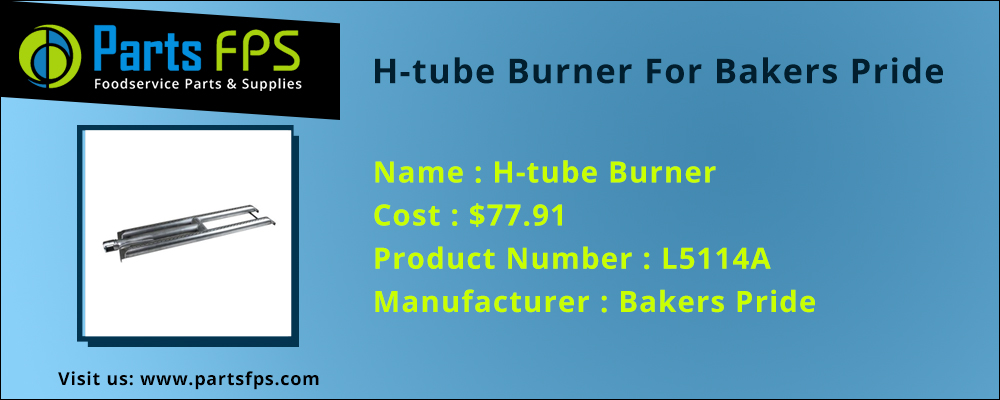 Name of the Product: Bakers PrideL5114A H-Tube Burner
Parts Number: L5114A
Manufacturer Name: Bakers Pride
Item Type: H-Tube Burner
3) 115V R/B 1219804 Motor For Bakers Pride Part# 1219804:
Prefer our online store to replace your part with Bakers Pride 115V R/B 1219804 Motor. We have an enormous stock of these items in our warehouse. Pick from it and replace your part.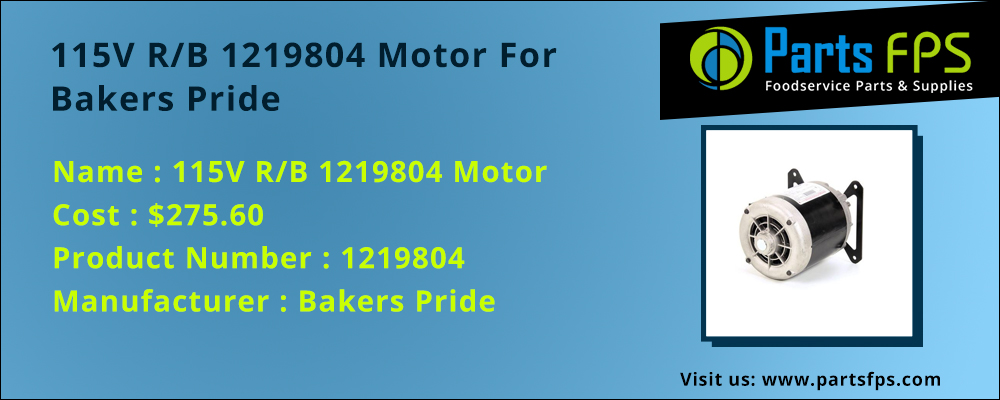 Name of the Product: Bakers Pride 115V R/B 1219804 Motor
Parts Number: 1219804
Manufacturer Name: Bakers Pride
Item Type: 115V R/B Motor
4) Ignition Control for Bakers Pride Part# M2138X:
Bakers Pride Ignition Control Part M2138X available at PartsFPS. By searching with the model number, you can get it on our website homepage. Then, simply order it.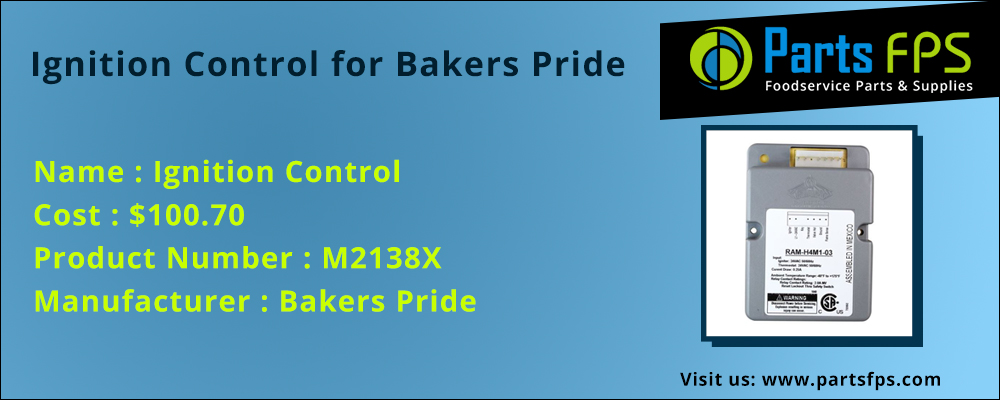 Name of the Product: Bakers Pride M2138X Ignition Controller
Parts Number: M2138X
Manufacturer Name: Bakers Pride
Item Type: Ignition Controller