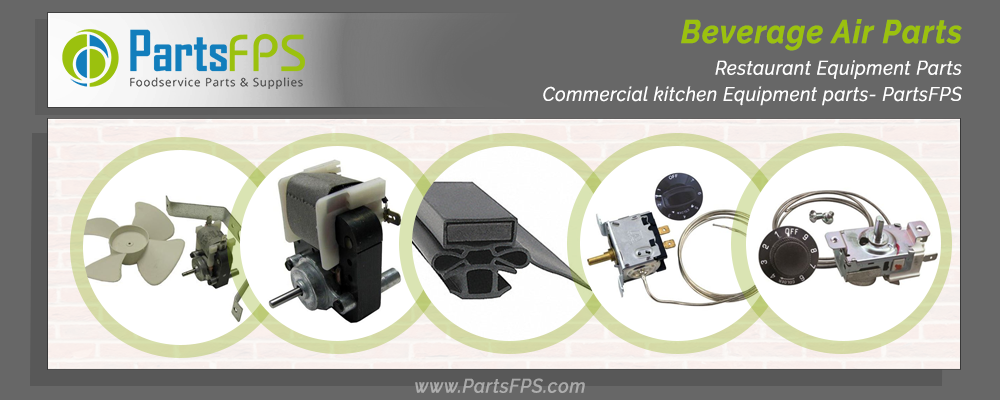 In the foodservice industry, Beverage-Air® is a leading manufacturer of commercial refrigeration equipment and it is founded in 1944 by John Buffington. John filed the patent of the first horizontal bottle cooler almost 70 years ago. Beverage-Air® set the standard for the industry and has been synonymous with innovative, high-quality refrigeration products.
To deliver the best possible solutions to exceed the expectations of the customers, Beverage-Air relentlessly strives and considers their success as a measure of the company's own success. To design equipment engineered for success through exceptional products, the company's goal is to provide excellent service to their customers around the world.
The approach of our PartsFPS team is very simple – high-quality beverage replacement parts at affordable prices. Our motto is to bring the good quality spare parts to keep your indoor air clean and healthy but it shouldn't be at premium cost.
We gave emphasis on the service and quality of the beverage air parts. Give us a try – as we stock all standard sizes and can custom-make and quick shipping and safe delivery. The gang's all here to help!
To keep your home running smoothly, revitalize your home with state-of-the-art appliances. PartsFPS offer a vast selection of beverage replacement parts that'll make your everyday tasks easier. Let us help you to get all your spare parts for the Beverage Commercial Kitchen Appliance to run your commercial space smoothly.
And PartsFPS team assure you to buy the beverage air parts online with confidence. We are dedicated to providing quality parts and service throughout the world. Here we are going to share a few of the beverage replacement parts with their product details and specifications. Visit us more!
1) Beverage Air 63C31-001A Evaporator Motor Kit :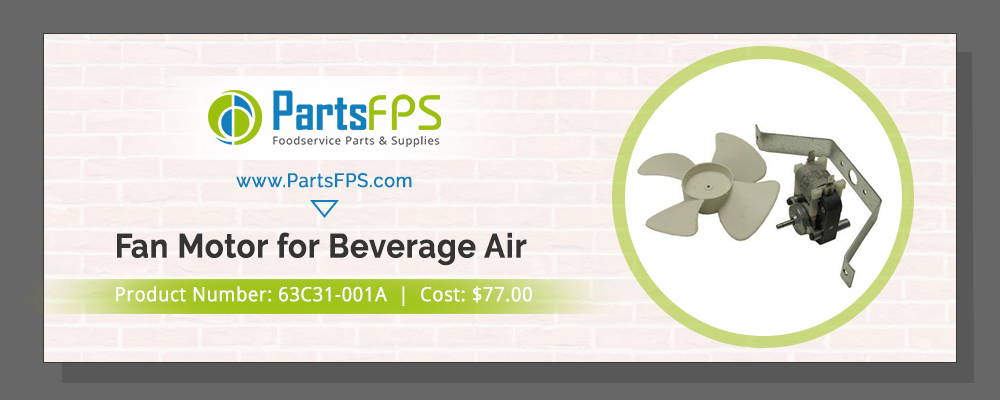 Product Details:
The fact that is important to the operation of your refrigeration system is that having a properly working condenser fan motor. But to get the utmost profit to make sure your condenser coil is free of dirt or obstruction and your fan blades are clean.
Product Specification:
2) BEVERAGE AIR 501-105B Evaporator Motor :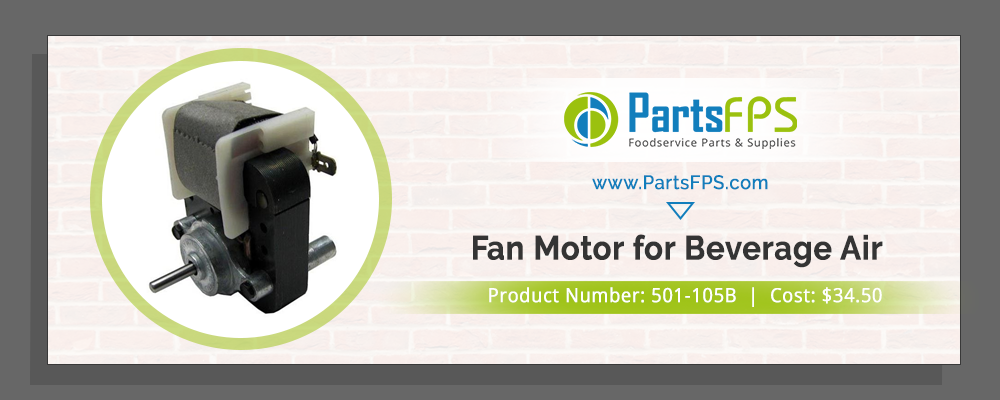 Product Details:
If you want to buy a new fan motor for replacement then just check our site – PartsFPS – we have a list of a best motor and choose the motor which suites you. We supply Beverage Air 501-105B Fan MOTOR across the globe at a very low price. And ensure the safe and quick door to door delivery of the spare parts. So, try our online store for your next Beverage fan motor Parts purchase.
Product Specification:
3) BEVERAGE AIR 712-012D-02 Door Gasket :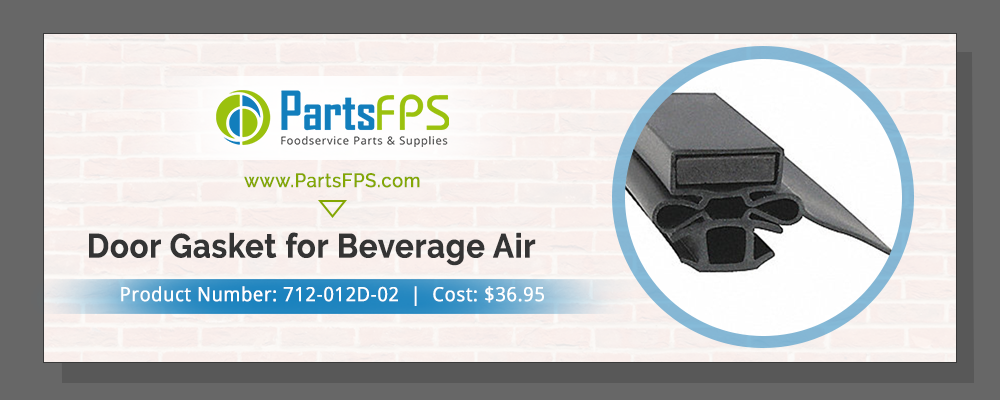 Product Details:
The foods in the refrigerator may lose their quality due to uneven temperature if you have broken door gaskets. It is required to check for first it really needs the replacement, before you decide to replace your door gasket. Check our site to buy the BEVERAGE AIR 712-012D-02 at comparatively less price.
Product Specification:
4) Beverage-air 30223L0211 GASKET :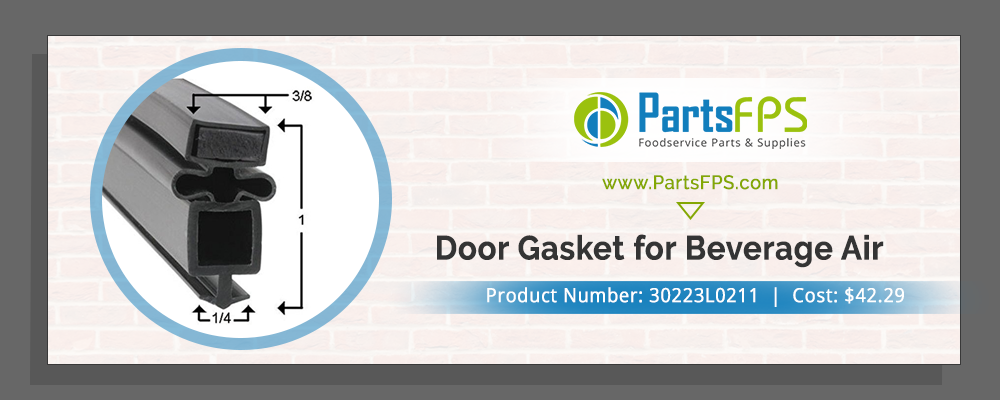 Product Details:
Visit us - www.partsfps.com to find the Beverage-air 30223L0211 GASKET for your commercial freezer at comparatively less price accompanied with quick and safe delivery. Our Team tries to provide the best possible solution to your commercial kitchen parts related issues.
Product Specification:
5) Beverage Air 502-289B Temperature Control :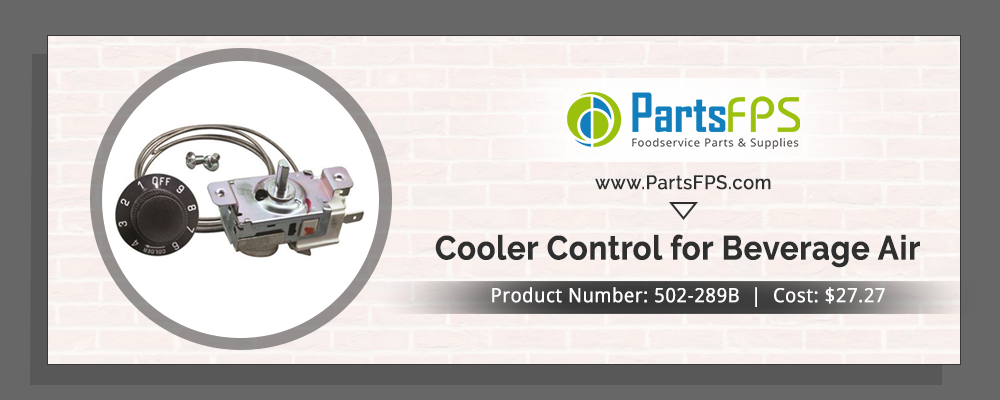 Product Details:
You can get Beverage Air 502-289B in our online site at an affordable price. To give you a new atmospheric mood, and comfort, it is designed to enhance your cooler capabilities.
Product Specification:
6) Beverage Air 502-323B COOLER CONTROL: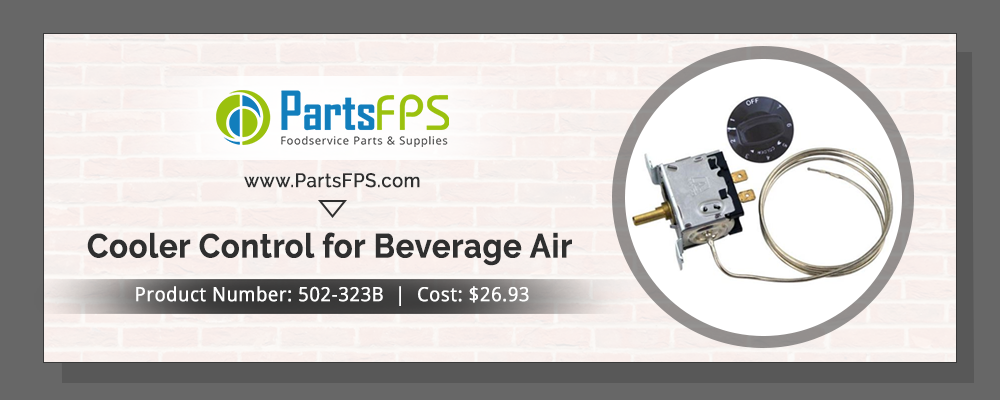 Product Details:
PartsAPS is dedicated to distributing Beverage Air 502-323B Temperature Control parts across the globe at a reasonable price. If you are looking for cooler control parts visit our online store and we ensure you that rest is assured.
Product Specification: