Wells has over 90 years of experience in manufacturing foodservice equipment. They produce high-quality equipment for all chefs who love their products. Wells designs and manufactures built-in refrigeration, ventless cooking systems, countertop ranges & fryers, pot washers, convection ovens and other equipment.
Coming to the company's history, Wells manufacturing company was founded in 1920 in San Francisco with made of electric cooking appliances. After five years, it was made a new waffle baker. Now, it has been providing cooking solutions for commercial kitchens everywhere with their reliable and innovative lines of commercial kitchen equipment.
Usually, a smaller kitchen requires smaller equipment to save space, energy and money. That's why Wells makes small and portable equipment so that they are the best choice of traditional as well as non-traditional kitchens. Moreover, they produced high-quality equipment with advanced techniques. Wells is different from other commercial kitchen equipment manufacturers.
Many people preferred Wells for OEM Replacement Parts because they are reliable and durable as the original parts. Wells Equipment Parts work best for your toaster, hot plate, food warmer, fryer, waffle baker, broiler, convection oven and griddle parts.
Wells makes the following products: It manufactures ventless equipment such as canopy ventless, ventless cooking systems, ventless fryers, universal ventless hoods, ventless accessories & replacement filters. Wells engineers built-in/drop-in warmers, dry waterless wells, countertop warming and drawer warmers.
Their cooking equipment includes char broilers, convection ovens, fryers, griddles, hotplates, induction ranges and waffle bakers. Also, offers refrigeration appliances such as curved cold pans, dual temperature pans, fractional sized cold pans, refrigerated cold pans, ice pans and frost tops.
Wells Ventless Hoods are a great alternative to traditional ventilation. Wells Modular Warmers are constructed with stainless steel and gives maximum strength as well as durability. Although, fully insulated construction saves energy while maintaining precise temperatures. Wells Fractional Sized Cold Pans are ideal for unique applications and smaller spaces. These are designed to keep foods and packaged items at fresh and safe serving temperatures. Buy Wells Food Warmer Parts at our PartsFPS online store.
PartsFPS is the leading distributor of OEM Wells Parts. Our parts help you to keep your equipment working as long as possible. When you are in need of service for your Wells Food Equipment, trust PartsFPS. We are the supplier of 100% genuine Wells Replacement Parts. PartsFPS is ready to supply the right part of Wells Repair Parts.
We sell many parts for Wells Mfg includes Fryer Element, Surface Heater, Safety Thermostat, Warming Element, Terminal Block, Bearing, Blower Wheel, Body & Magnet Head Assy, Bottom Grid, Brew Basket, Broiler Element, Center Pivot Bracket, Coffee Element, Contactor, Controller, Drawer Stop Kit, Dial Parts and many more.
In this blog, we have updated a few products which are provided by PartsFPS.
1)Fryer Element for Wells Part# 2N-42891UL: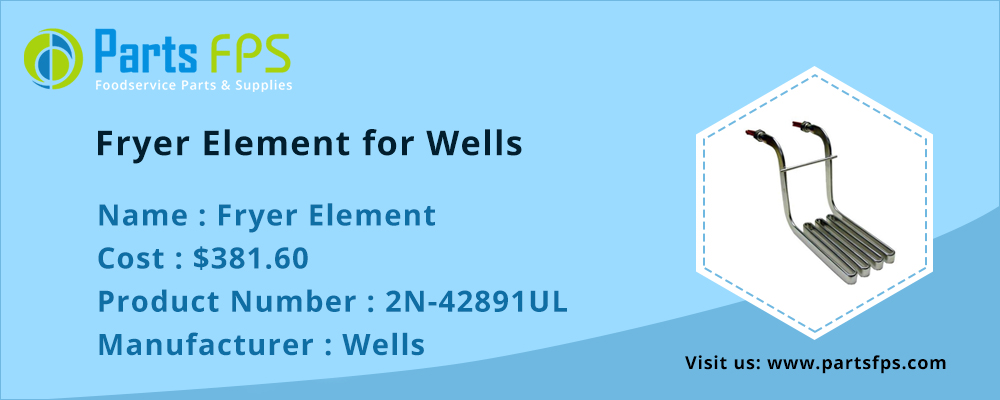 If the element is failed, then your fryer will not maintain the correct temperature. So, replace the old fryer element with new one. PartsFPS offers high-quality Wells 2N-42891UL Fryer Element at a low price.
Product Name: Wells 2N-42891UL Fryer Element
Model Number: 2N-42891UL
Manufacturer Name: Wells
Weight: 5.03 lbs
Volts: 208
Wattage: 4600
Item Type: Fryer Element
2)Surface Heater for Wells Part# WS-50293: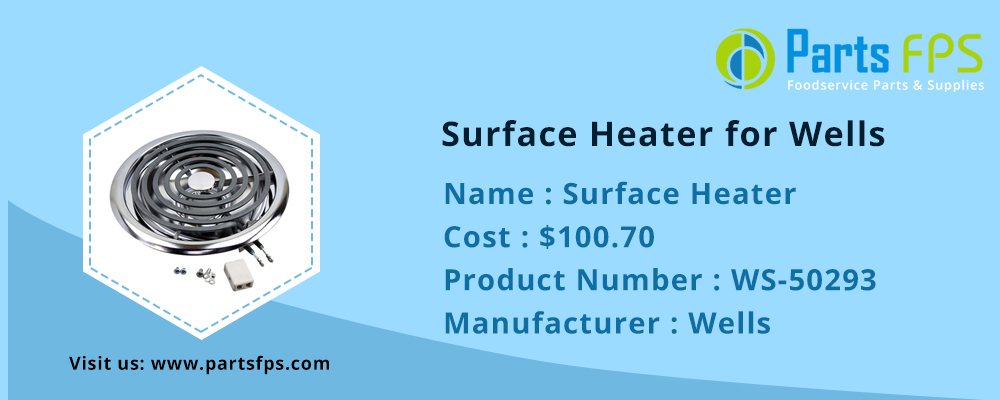 We are the dealers of Wells Parts. You can buy Wells WS-50293 Surface Heater parts from PartsFPS. Fast delivery available.
Product Name: Wells WS-50293 Surface Heater
Model Number: WS-50293
Manufacturer Name: Wells
Weight: 1.55 lbs
Volts: 240
Wattage: 2500
Item Type: Surface Heater
3)Safety Thermostat for Wells Part# WS-58656: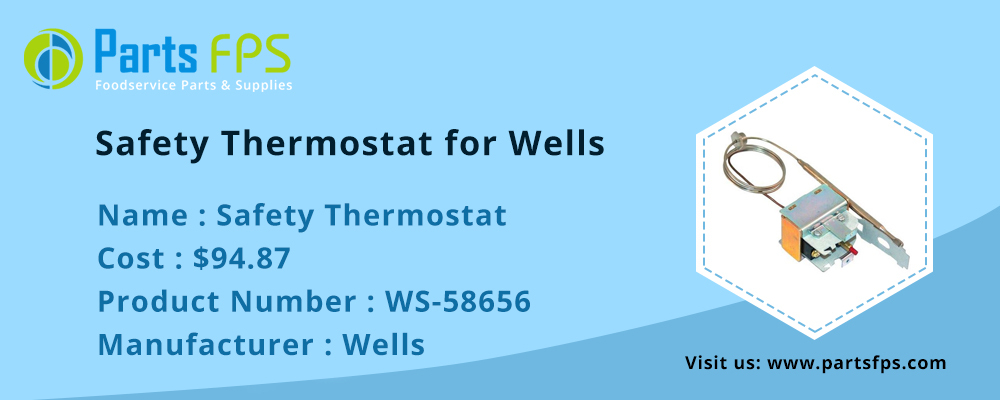 If your Wells Equipment's temperature is not controlled, you have to replace the Thermostat. At PartsFPS, we are supplying Wells Safety Thermostat Parts. So, order now Wells WS-58656 Safety Thermostat at partsfps.com
Product Name: Wells WS-58656 Safety Thermostat
Model Number: WS-58656
Manufacturer Name: Wells
Weight:0.70 lbs
Item Type: Thermostat
4)Warming Element for Wells Part# 2N-75853: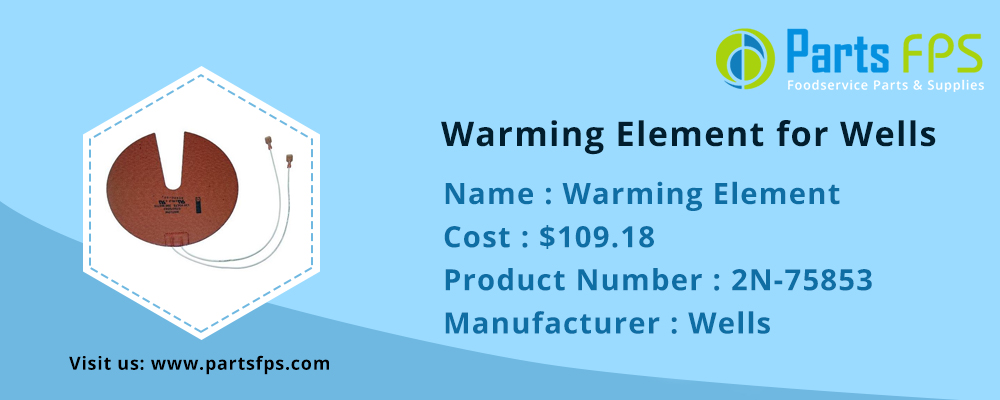 One must have proper working warming element in their equipment to keep cooked foods warm. If your warming element does not work, replace it with our replacement parts. Visit PartsFPS and place an order for Warming Element 2N-75853 for Wells Part.
Product Name: Wells 2N-75853 Warming Element
Model Number: 2N-75853
Manufacturer Name: Wells
Weight: 0.21 lbs
Item Type: Warming Element